Dear valued partner:
Thank you for your continued business and opportunity to serve you. We understand you may have concerns regarding any impact from the Coronavirus (COVID-19) on your partnership with Tubelite. Tubelite's foremost focus is on safety while also taking extensive action to minimize impact to you.
Tubelite is closely monitoring the latest reports from the Centers for Disease Control (CDC) and the World Health Organization (WHO) and remains in close contact with our local health officials.
Employees are currently restricted from all travel including visits to client offices. Visitors to any of our facilities are limited to critical situations only. Business will continue as normal using multiple means of technology.
We are currently fully operational and able to serve our customers. Multiple precautions have been put in place in our manufacturing processes to increase safety and continue operating. We are also in close contact with our suppliers and don't foresee any interruption in the supply chain.
Together we will make it through this unprecedented situation. We will keep you updated regarding any changes.
Thank you for your continued partnership. Wishing you and your families health and safety.
Sincerely,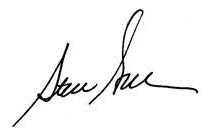 Steve Green
President
Tubelite Inc.