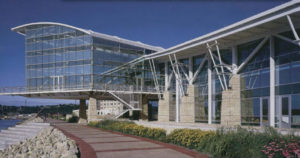 Hillesheim Architectural Products will be representing Tubelite in booth #163 at the American Institute of Architects (AIA) Iowa Annual Convention, Sept. 23-24, at the Iowa Events Center in Des Moines.
The exhibit hall will open with a continental breakfast on Thurs., Sept. 23, at 7 a.m. and on Fri., Sept. 24, at 7:45 a.m. Lunch on Thursday and refreshments during conference breaks also will be served in the expo area. The hall will close by 11:30 a.m. on Friday.
Learn more and register by clicking here.