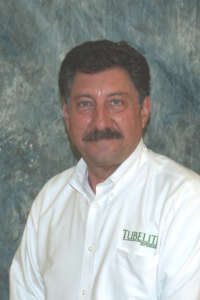 Tubelite Inc. sadly shares the news that industry leader Tom Minnon (63) passed away on Fri., May 15. His wife, Hope, and their family members request condolences to be directed to Peabody Funeral Home, 15 Birch St., Derry, NH 03038.
For four decades, Minnon shared his knowledge of architectural building products with thousands of people ranging from architects to glazing contractors and building owners to elementary school students. An advocate for green building and design, he often used his own sustainably built home as an inspirational example.
Minnon joined Tubelite as a regional sales manager and was promoted in 2013 to serve as architectural specification manager. "Tom was a key driver in dramatically improving our specification presence in the architectural community," said Mary Olivier, director of marketing at Tubelite. "Tom was passionate about the business and has given numerous educational seminars, keynote addresses at national, regional and local industry events."
Along with delivering dozens of educational presentations each year, Minnon also authored industry articles and earned many professional accreditations including LEED® Accredited Professional through the U.S. Green Building Council (USGBC) and Certified FenestrationMaster™ through the American Architectural Manufacturers Association (AAMA).
Olivier added, "He will be greatly missed."
###
Media contact: Heather West, heather@heatherwestpr.com