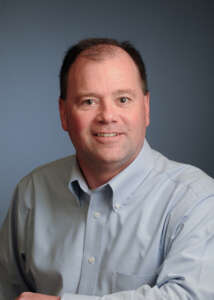 Tubelite Inc. has added John Priebe as an architectural representative serving clients in South Central states with storefront, curtainwall, entrance and daylighting systems, including Tubelite's ForceFront™ Storm and Blast products.
A fourth generation glazier, Priebe has worked in the industry his whole life and most recently served as general manager for glazing contractor Harmon, Inc.'s Cleveland office.
From an early age, he was cutting glass at his family's glazing business in Buffalo, N.Y. He earned his construction technologies certification and joined the Glazier Union Local #660 where he served his apprenticeship. With three decades of professional experience in the shop and in the field, Priebe remained active with the Union as trustee of the Glaziers Trust Funds.
Moving from New York, Priebe sought out a position with Harmon and was hired at the company's Orlando location as a small contracts project manager. Less than five years later, he was overseeing small contracts and glass services in both Orlando and Tampa. He continued to excel and eventually became director of service and special projects for Harmon's clients in Florida and throughout the U.S. He remained with Harmon for 13 years.
Priebe is pleased to be a part of Tubelite's team. He will share his industry knowledge and leadership with architectural clients in South Central states.
###
Media contact: Heather West, heather@heatherwestpr.com