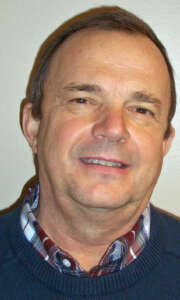 Tubelite, Inc. named Mike Kwasny, CDT, as a client development manager serving Utah and southern Colorado. Kwasny provides glazing contractors with storefront, curtainwall, entrance and daylighting systems.
"With Tubelite's breadth of product and reputation for dependability, I see strong potential for assisting the glazing contractors and architects in my territory who are concentrating on low-rise commercial buildings, such as schools, churches, medical offices and mixed-use retail/office spaces. In addition to working directly with glaziers, I enjoy assisting architectural firms with the design and specification details needed to bring these projects to life," says Kwasny.
He continues, "With stricter energy codes, we have a great opportunity with our 300ES curtainwall, Max/Block sun shades, aLuminate light shelves and our other products contributing to thermal performance." Kwasny adds that he is excited about Tubelite's continued growth and its expansion of operations with a Dallas/ Fort Worth facility.
Most recently, Kwasny worked as a sales representative for Manko Windows Systems in Colorado. Prior to that, he dedicated 28 years to Oldcasstle (Vistawall) as a sales representative in Colorado, Utah and Wyoming. Before moving to Colorado, Kwasny lived in the Midwest and earned a B.S. at the University of Wisconsin-LaCrosse.
As a member of the Construction Specification Institute (CSI), Kwasny successfully completed the certification exam to become a Construction Documents Technologist (CDT). He enjoys sharing his industry insight and looks forward to presenting Tubelite's educational and technical resources through involvement in associations and events.
In addition to Tubelite's CSI membership, it is a member of the U.S. Green Building Council (USGBC), the American Architectural Manufacturers Association (AAMA), the Glass Association of North America (GANA), and an approved continuing education provider through the American Institute of Architects (AIA).
###
Media contact: Heather West, heather@heatherwestpr.com