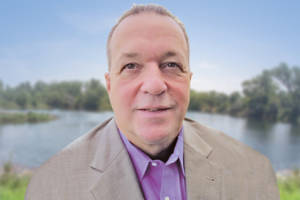 Tubelite Inc. has named Jim Hughes as client development manager serving the market in Maryland, northern Virginia and Washington, D.C. He reports directly to Tubelite's regional sales manager, Patrick Daniels. They work closely with glazing contractors and architectural teams to provide assistance with storefront, curtainwall, entrances and daylight control systems.
Hughes joins Tubelite with over three decades of experience in the glass and glazing industry. He began his career at Harmon, Inc. as a senior sales associate, and included an operations role at Trainor Glass Company and Fairfax Glass Company. Most recently, he worked as an account manager at Schüco USA, where he served clients and architects in New York City; Washington, D.C.; and across the East Coast.
Hughes said, "I am excited to share the Tubelite product line with the architectural community, general contractors and the glazing industry within this robust market."
In addition to his professional experience, Hughes studied construction management at Manatee Technical College in Bradenton, Florida and at Lake Superior State University in Sault Sainte Marie, Michigan. He is also a National Center for Construction Education and Research (NCCER) certified trainer.
For information on employment opportunities at Tubelite, please click on "Careers" at the top of the home page.
About Tubelite Inc.
For 75 years, glazing contractors have counted on Tubelite's dependable service, fabrication and distribution of architectural aluminum products. Part of Apogee Enterprises, Inc., the company is an industry leader in eco-efficient storefront, curtainwall and entrance systems, and recognized for its fast, reliable and consistent delivery.
Tubelite's corporate office, fabrication, warehouse and shipping operations are located in Walker, Michigan. Its Dallas location provides additional fabrication, warehouse and shipping operations. Its facility in Reed City, Michigan, houses the company's aluminum extrusion operation. The company also has an office in Warwick, Rhode Island.
Tubelite and its staff are members of the American Architectural Manufacturers Association (AAMA), the American Institute of Architects (AIA), the Construction Specifications Institute (CSI), the Fenestration and Glazing Industry Alliance (FGIA) , the National Glass Association (NGA), the National Fenestration Rating Council (NFRC), the Society of Military Engineers (SAME) and the U.S. Green Building Council (USGBC).
###