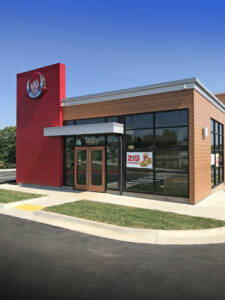 Tubelite Inc. announces an agreement with Wendy's Quality Supply Chain Cooperative (QSCC) to supply architectural aluminum products for "Smart 2.0" prototype restaurants in the U.S.
Wendy's® Smart 2.0 prototypes are part of its "Smart Family of Designs" portfolio offering franchisees development options, including smaller footprint buildings. To simplify the construction process, reduce building costs and support good environmental stewardship, QSCC will rely on Tubelite for dedicated inventory of storefront and entrance products for Wendy's 30-, 40- and 55-seat new Smart 2.0 restaurants.
As the independent purchasing cooperative for the Wendy's® system and the third-largest purchasing cooperative in the quick-service restaurant industry, QSCC works with leading suppliers to provide Wendy's restaurants with products and services that offer quality, consistency and value. Meeting QSCC's criteria, Tubelite is recognized as an industry leader for its dependable service, product fabrication and distribution of eco-efficient architectural aluminum products.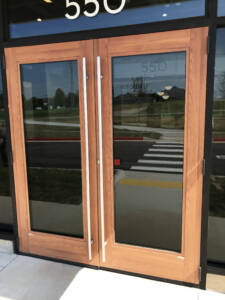 Tubelite's supply chain partnership with Wendy's QSCC supports efficient, flexible construction of the restaurants' up-to-date, versatile designs – whether building new from the ground up or adaptively reusing and renovating existing spaces.
"The Wendy's team has partnered with Tubelite for many years and has learned the value of our Dependable brand promise. We look forward to this new venture in helping Wendy's network to deliver on its 'Good Done Right.' approach," said Tubelite's president, Steve Green.
Kent Baumann, Tubelite's business development manager, added, "This partnership facilitates a predefined product solution to streamline bidding and installation of Wendy's restaurants. With approved finish and hardware options, Tubelite's partnership with Wendy's will ensure a consistent building envelope solution for its next generation of restaurants."
About Tubelite Inc.
For 75 years, glazing contractors have counted on Tubelite's dependable service, fabrication and distribution of architectural aluminum products. Part of Apogee Enterprises, Inc., the company is an industry leader in eco-efficient storefront, curtainwall and entrance systems, and recognized for its fast, reliable and consistent delivery.
Tubelite's corporate office, fabrication, warehouse and shipping operations are located in Walker, Michigan. Its Dallas location provides additional fabrication, warehouse and shipping operations. Its facility in Reed City, Michigan, houses the company's aluminum extrusion operation. The company also has an office in Warwick, Rhode Island.
Tubelite and its staff are members of the American Institute of Architects (AIA), the Construction Specifications Institute (CSI), the Fenestration and Glazing Industry Alliance (FGIA), the National Glass Association (NGA), the National Fenestration Rating Council (NFRC), the Society of Military Engineers (SAME) and the U.S. Green Building Council (USGBC).
###