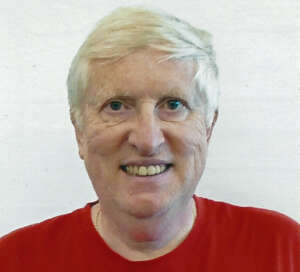 Tubelite Inc. has named Building Products' Specialists, and its owner Bob Boyer, as a manufacturer representative serving clients in southern Georgia and the Florida Panhandle. Chris McLelland, owner of Heritage Architectural Sales, will work with Boyer and cover southern South Carolina.
Boyer and McLelland report directly to Tubelite Regional Sales Manager Patrick Daniels. They work closely with glazing contractors and architectural teams across the region to provide assistance with storefront, curtainwall, entrances and daylight control systems.
With more than 40 years of industry experience, Boyer was employed for 14 years at Amarlite Architectural Products including the position of chief operating officer. He founded Building Products' Specialists in 1993. Prior to that, he started at Kawneer Company as a corporate tax accountant after graduating from Bloomsburg University with a Bachelor of Science in accounting and marketing. Building Products' Specialists has offices in Destin, Florida, and Jonesboro, Georgia.
McLelland adds 17 years of experience in the glass and glazing industry working at W.C Johnston Architectural Sales before he established Heritage Architectural Sales in 2006.
About Tubelite Inc.
Established in 1945, Tubelite celebrates 70 years of dependable service, fabrication and distribution of architectural aluminum products. Part of Apogee Enterprises, Inc., the company is an industry leader in eco-efficient storefront, curtainwall and entrance systems, and recognized for its fast, reliable and consistent delivery. Tubelite's corporate office, fabrication, warehouse and shipping operations are located in Walker, Michigan. Its Dallas location provides additional fabrication, warehouse and shipping operations and its facility in Reed City, Michigan, houses the company's aluminum extrusion operation.
Tubelite and its staff are members of the American Architectural Manufacturers Association (AAMA), the American Institute of Architects (AIA), the Construction Specifications Institute (CSI), the Glass Association of North America (GANA), the National Fenestration Rating Council (NFRC), the Society of Military Engineers (SAME) and the U.S. Green Building Council (USGBC).
For information on employment opportunities at Tubelite, please click on "Careers" at the top of the home page.
###