On Sept. 13, the Milwaukee chapter of Construction Specifications Institute (CSI) hosts an in-person presentation on storefront and curtainwall by Tubelite's represent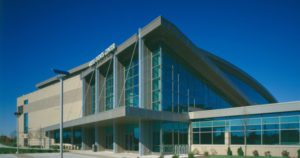 ative, Rick Hillesheim, CSI, BME, NFRC ACE. He will discuss how to avoid common failures and review success stories.
Rick is the president of Hillesheim Architectural Products and its sales engineer. He draws from more than 35 years of experience representing fenestration  manufacturers including Tubelite Inc. He is a registered NFRC ACE and a guest trainer for the Milwaukee-area Glaziers Union, Painters & Allied Trades–District Council No. 7 apprentice training program for eastern Wisconsin.
The CSI Milwaukee's evening event is held at DoubleTree by Hilton, 611 W. Wisconsin Ave. Cocktails and socializing starts at 5 p.m., followed by dinner and chapter announcements. The one-hour educational presentation will begin at 6:30 p.m.
Learn more about the event and register online by clicking here.
###