Apogee Enterprises, Inc.'s Building Retrofit Strategy Team will be representing Tubelite at the Building Operating Management's National Facilities Management and Technology (NFMT) Conference & Exposition in in booth #1612 on March 20-22.
Held at the Baltimore Convention Center, expo hours are: March 20, 12-4 p.m.; March 21, 11 a.m.-3 p.m.; March 22, 11 a.m.-2 p.m.
Free registration to NFMT Baltimore includes access to the expo hall, 125 conference sessions and networking events. NFMT offers broad-based education for facilities professionals from every type of organization: government, education, commercial office health care, retail, hospitality and industrial.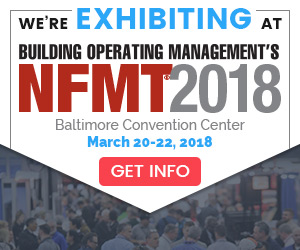 Apogee's Building Retrofit Strategy Team, in conjunction with Tubelite, assists building owners and property managers evaluate the benefits of window renovation and upgrades, such as:
Improving the appearance of the building
Saving energy
Downsizing HVAC loading
Reducing maintenance
Lowering vacancy rates
Increasing rental rates
Enhancing the value of the building
###