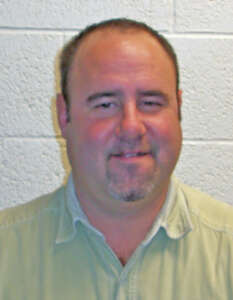 Tubelite Inc. announces Tim Fookes as its director of engineering. As part of the company's Leadership Group, he will ensure that the engineering department provides excellent customer service and assistance for both new and existing storefront, curtainwall, entrance and daylight control systems.
Helping support Tubelite's clients with dependable products, Fookes also is responsible for monitoring all building codes and standards. He serves as the company's contact for applicable code-related councils and associations, such as the American Architectural Manufacturers Association (AAMA), the American Institute of Architects (AIA), the Construction Specifications Institute (CSI), the Glass Association of North America (GANA), and the U.S. Green Building Council (USGBC).
With 20 years of experience in engineering and team leadership, Fookes most recently worked at Izzy+, a furniture manufacturer with headquarters in Michigan. Prior to this, he was employed with Haworth, Inc., a commercial furniture systems manufacturer also based in Michigan. While at Haworth's he served as an engineering manager, project engineer, product engineer and manufacturing engineer.
Throughout his career, Fookes demonstrates a passion for developing innovative products designed with the customer in mind. Supporting this goal, he has directed all aspects of an industry leading process and major product launches, implemented Kaizen events and fostered technical problem-solving with cross-functional teams.
Fookes earned a master's degree in mechanical engineering from Western Michigan University–Kalamazoo and a bachelor's degree in mechanical engineering from Purdue University in West Lafayette, Indiana.
###
Media contact: Heather West, heather@heatherwestpr.com