Rene Buggs joins Tubelite Inc. as director of human resources. As part of the executive leadership team, she reports to company president Amy Cole. Tubelite provides clients and their commercial building projects with storefront, curtainwall, entrance and daylighting systems.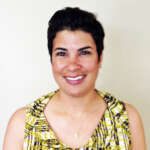 Helping direct Tubelite's strategic growth, Buggs works with all employees, supports organizational development and promotes talent acquisition. Current openings are available at all of Tubelite's locations in Michigan, South Carolina and Texas, including the director engineering position.
"Our mission is to not only be the easiest and most dependable supplier for our client to partner with but also be the employer of choice," explains Buggs. "Every day, our people deliver on this mission and uphold our strong reputation."
Buggs brings extensive experience in human resources (HR) to Tubelite. She most recently served as senior employee relations manager at the Dean Foods' corporate office in Dallas, where she has worked in many progressive HR roles for 12 years. During her time there, she had HR responsibility for five accounting centers in different locations. Her previous employment included working as a branch manager/officer and HR officer at Fifth Third Bank of Grand Rapids, Michigan.
A certified senior professional in HR, Buggs earned an undergraduate degree in business administration and management from Michigan's Davenport University. She also received an MBA from Western Michigan University.
###
Media contact: Heather West, heather@heatherwestpr.com