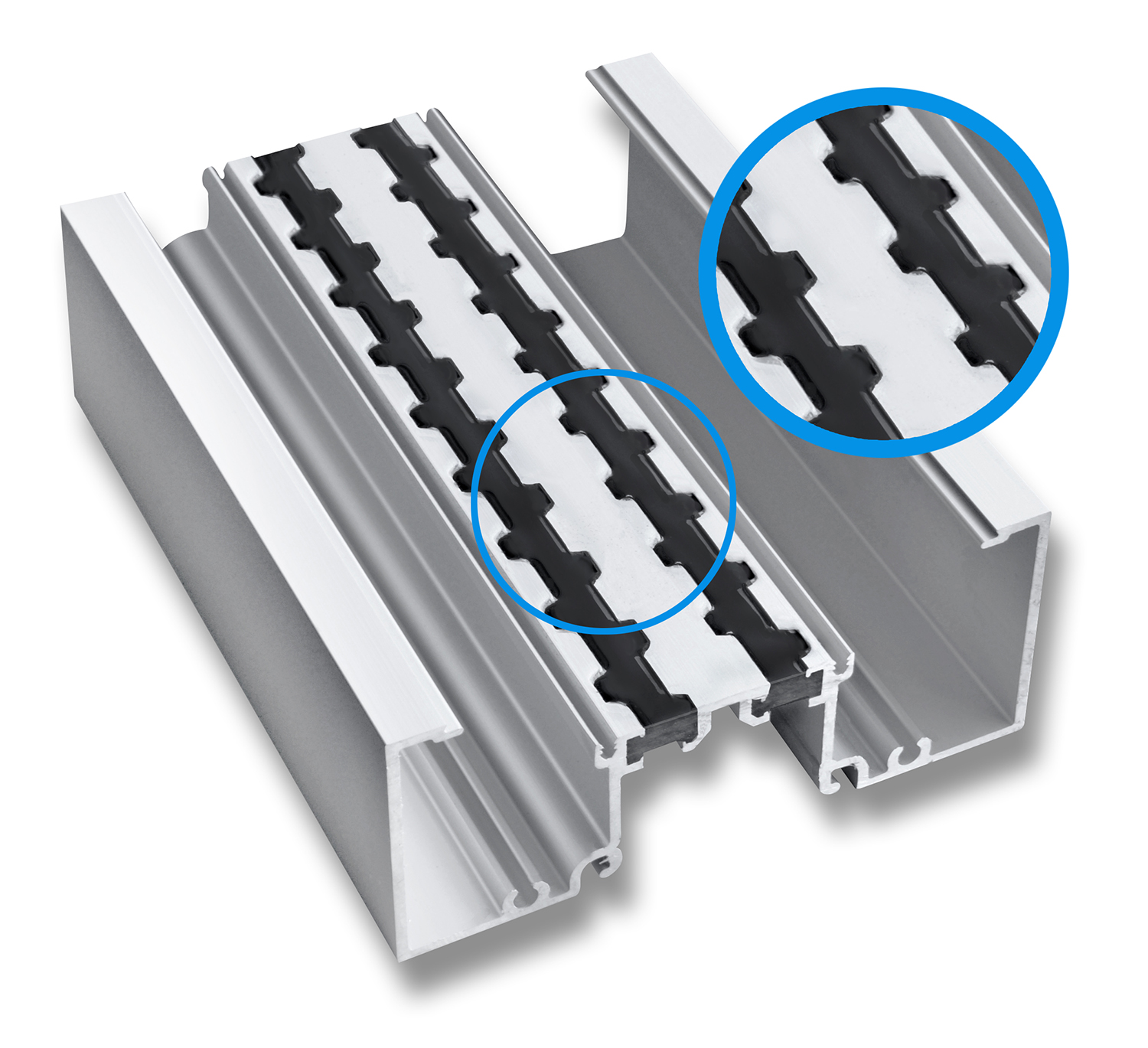 Helping commercial buildings meet energy conservation needs, Tubelite introduces its newest storefront system – TU24000 Series. This high-performance storefront system is part of Tubelite's Therml=Block™ product offering and features an additional pour and debridged thermal break pocket to withstand the most demanding climates and conditions. Optimizing thermal performance contributes to energy efficiency and helps reduce associated heating and cooling costs.
"The TU24000 Series' dual pocket improves thermal performance by dramatically decreasing U-Factors and increasing Condensation Resistance Factors when compared with a single pour and debridged thermal break pocket used with the same size and type of insulated glass," says Tubelite's marketing manager Mary Olivier.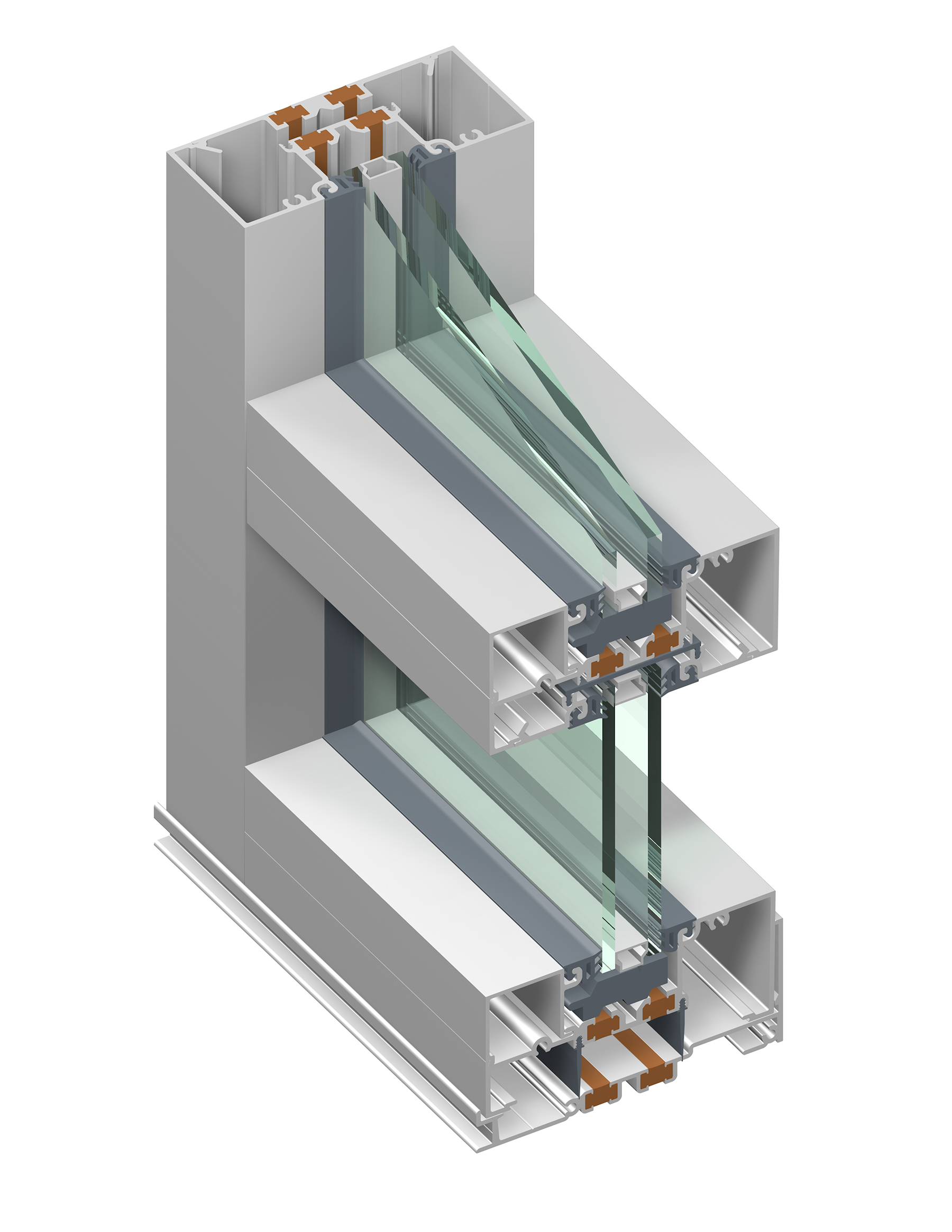 Tubelite's TU24000 Series storefront achieved exceptional performance test results in accordance with AAMA 501.1 and 1503, ASTM E283, E331, E330 and E90, as well as NFRC rating systems. Azon's Lancer® mechanical lock provides long-term resistance to shrinkage of the polyurethane barrier.
TU24000 is recommended for low-rise buildings and the lower floors of high-rises. The glass is centered in the 4.5-inch-deep system for a pleasing reveal on the exterior and interior sides of the frame. This new storefront system matches the 2-by-4.5-inch profile on its popular T14000 Series system.
Assembled using screw spline or clip joinery, TU24000 Series' framing is compatible with Tubelite's Medium and Wide Stile Therml=Block Doors. The storefront's framing also has 0.5-inch bite for use with glass or panels up to 1-inch thick. Verticals can be steel reinforced for high-performance against strong windloads. Tubelite's 3700 Series operable windows can be glazed into the storefront framing pocket for natural ventilation.
Beyond the environmental benefits of high thermal performance and natural ventilation, the aluminum used to produce Tubelite's systems can be extruded using EcoLuminum™, a high recycled-content aluminum billet composition with eco-friendly, durable finishes. Seven anodized finishes and 20 standard paint color are available on TU24000 Series storefront framing system.
###
Media contact: Heather West, heather@heatherwestpr.com