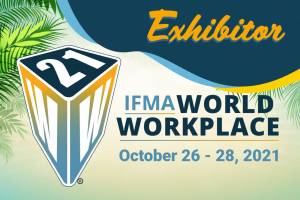 Apogee Renovation will be representing Tubelite and exhibiting in booth #1422 at the International Facility Management Association (IFMA) World Workplace Conference and Expo. The Expo will be held at the Gaylord Palms Resort in Kissimmee, Florida, on Oct. 27, 9 a.m.-3 p.m.; and Oct. 28, 9:30 a.m.-1 p.m.
Apogee Renovation, an initiative of Apogee Enterprises, Inc., provides high-performance glass, aluminum framing and window system solutions to optimize energy efficiency and enhance aesthetics of commercial properties, drawing upon the resources of Apogee's business units: Alumicor, EFCO, Harmon, Linetec, Sotawall, Tubelite, Viracon, and Wausau Window and Wall Systems. With these solutions, building owners and developers can reduce energy costs, increase tenant satisfaction and improve the overall value of their buildings.
Learn more about Apogee Renovation at https://www.apogeerenovation.com.
Learn more about IFMA World Workplace at https://worldworkplace.ifma.org.
IFMA is the world's largest and most widely recognized international association for facility management professionals, supporting 24,000 members in more than 100 countries. Together, they manage more than 78 billion square feet of property and annually purchase more than US$526 billion in products and services. Formed in 1980, IFMA certifies professionals in facility management; conducts research; provides educational programs, content and resources; and produces World Workplace, the world's largest series of facility management conferences and expositions. For more information, visit https://www.ifma.org.